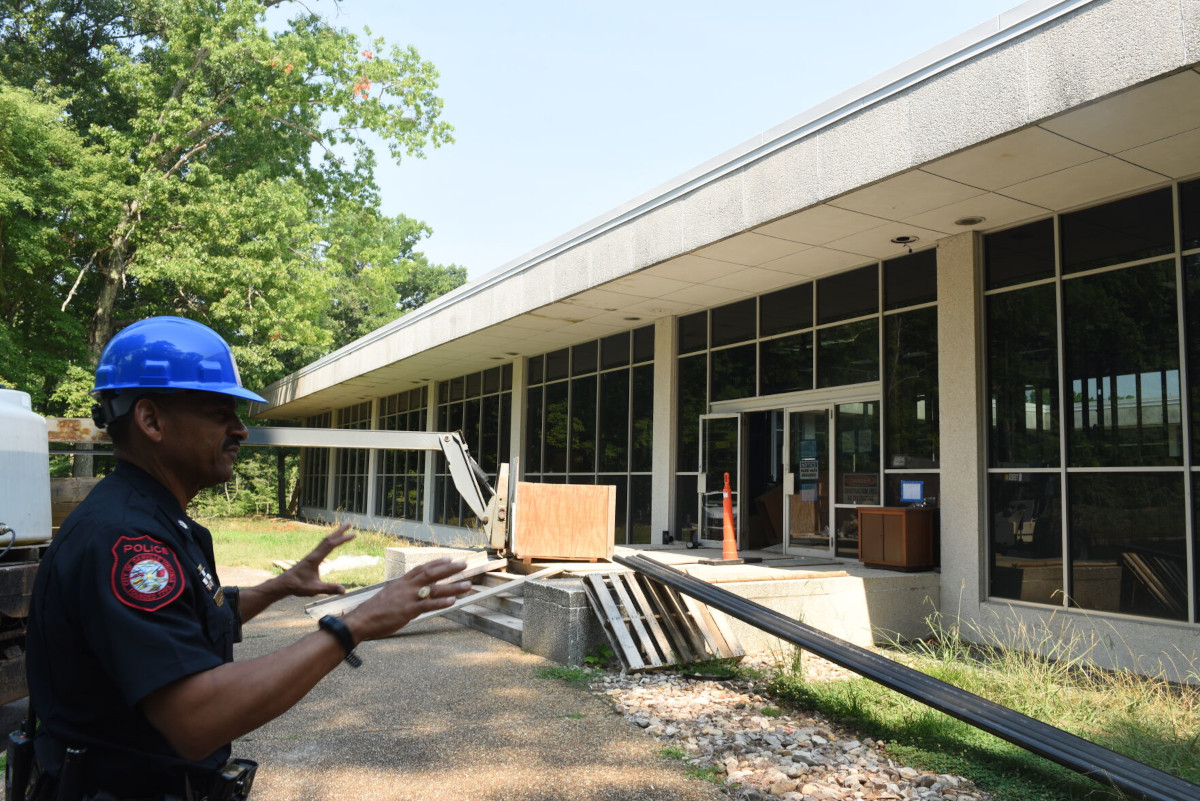 Danville is just months away from getting a new police headquarters.
The $17 million project at the former Dan River Inc. executive office building off Memorial Drive is moving along as scheduled and is expected to be complete in March.
"The plan is to move into the building in March," said Danville Police Department Deputy Chief Dean Hairston.
So far, land behind the existing building has been cleared of trees and foundation is being poured for the addition of a new adjacent structure, Hairston said.
The main building, which is being revamped for the project, has been gutted and a new roof has been installed.
The police station project is a combination of construction of a new building and historic restoration of that original Dan River building, which the city then will lease.
The add-on building will be about 15,000 square feet. There will be a connector from both floors of the existing building to the newly built structure.
The addition will include a basketball court and locker rooms for officers.
Blair Construction is the contractor for the project.
Read the full article at godanriver.com.