Blair Construction President Tim Clark was recently named to the Virginia Business Journal Virginia 500 Power List 2020. The list highlights the state's most powerful and influential leaders by sector. Read below to learn more about Tim.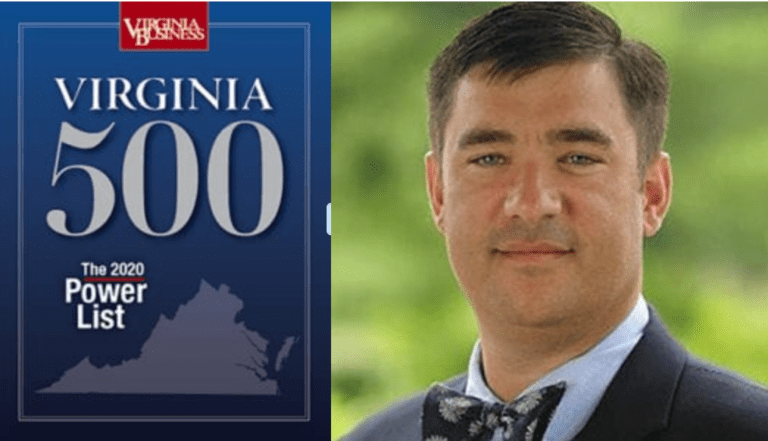 Clark was born and raised in Howard County, Maryland where he was the only child of Jimmie and Eileen Clark (who now reside in Gretna). He has been married to Gretchen Blair Clark, President of Reynolds Clark for 20 years. They have two boys, John Gordon and Suter Blair. The family enjoys raising and showing Angus cattle.
Clark has a BS in both Animal Science ('95) and Food Science ('96) from Virginia Tech as well as a MS in Meat Science ('98) from Kansas State. After a short stint leading Quality Assurance at Smithfield Packing, he began work at Blair Construction. After twenty years, he now manages client relationships as the President of the $50 million regional general contractor.
In the community, Clark is an active member of the Future of the Piedmont, the GO VA Region 3 Council, the Old Dominion Ag Foundation, the Virginia Technical Institute, the West Piedmont Workforce Investment Board, the West Piedmont Planning Commission, and the Mount Hermon Baptist Church Repairs & Maintenance/Finance/Deacon. He is a past member of the Virginia Chamber of Commerce Board of Directors, Danville Pittsylvania County Chamber of Commerce, Danville Community College Construction Trades Advisory Board and the Virginia 4-H Foundation Board.
View the full Virginia 500 Power List 2020.